Today we toured the Hakukokan Gold Leaf Museum in Kanazawa.  This is one of the top 3 producers of Gold Leaf in all of Japan (Kanazawa produces over 98% of all gold leaf in the world!).  Our representative at the house and gallery was very proud of his company, you could tell by the pride and fervor with which he spokes of his company, their history, and what amazing product they make. The Hakukokan celebrate the art and craft of gold leaf technology and houses a collection dating to the late 16th century! Pretty cool!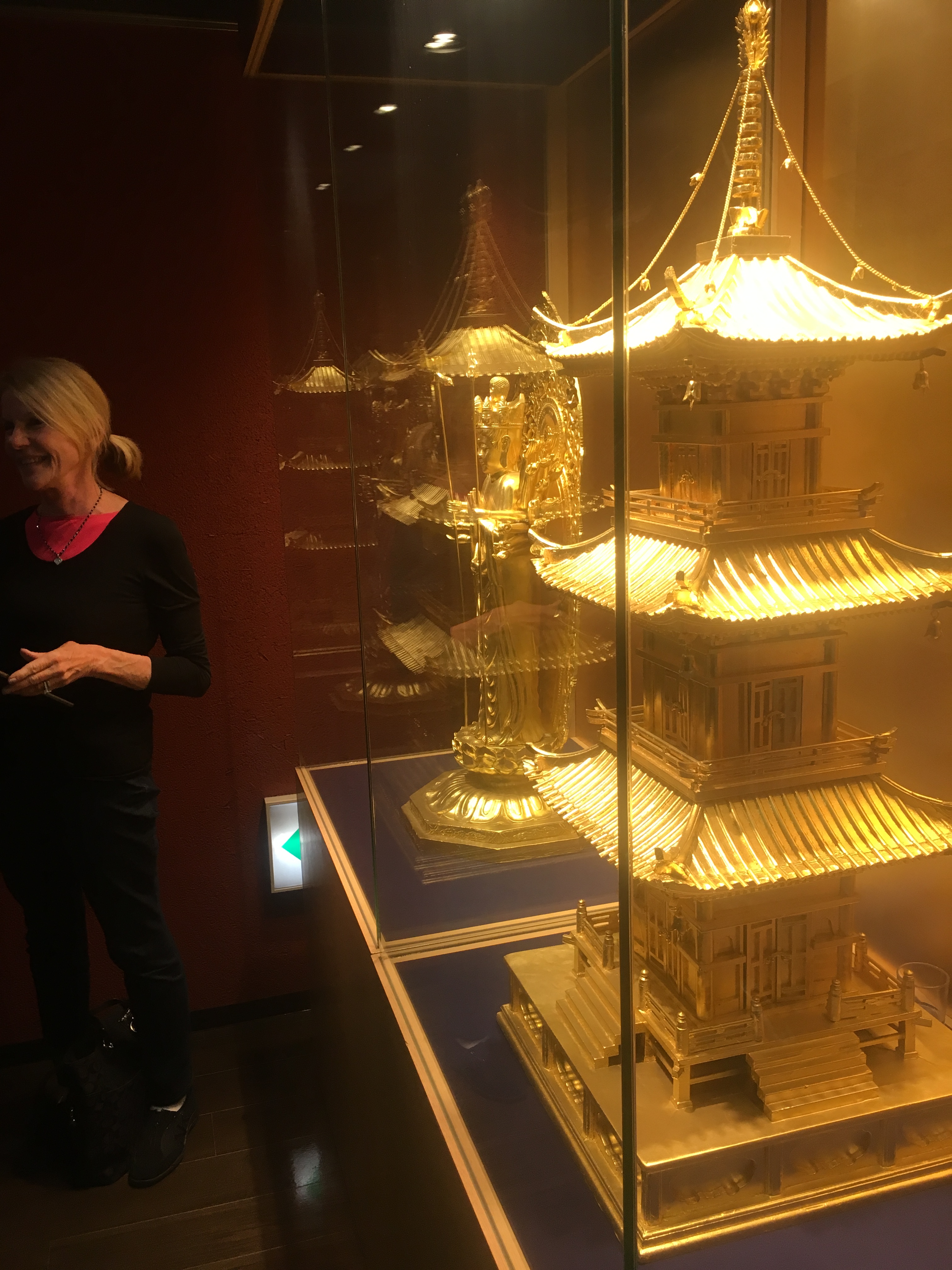 You can see these replicas of temple pagodas which have been covered from top to bottom in gold leaf.
If you zoom in on the pictures you will notice that there is not the slightest wrinkle in any way on any of these intricate details. Gold leaf is applied by hand and can only be touched with chopsticks because the gold leaf is so thin that it will stick to your fingers and the oil on your hands if you attempt to touch it.
They even put it on food here! The gold is supposed to pull all impurities out of your system as it passes through! Love it!
Here you can see a video of an artisan pounding the boldly using the machine. In the past this process was done by a master and his student. With the master slowly turning the bundle and the student using two hammers to pound the package of goldleaf. NOTE! That drumming sound you are hearing from the machines in the video below – inside that room it's as loud as the inside of a jet engine!!!  Thank goodness for earplugs!
One of the things that I thought was interesting was how all of the pieces of this process are then being used again in some other way. The pieces of paper that separate each small sheet of gold leaf as it gets pounded are later used as Oil Blotting Paper Sheets

(historically by the geisha, and currently by the local girls while they are out on a hot summer day). I have to admit that I bought a package for myself, and have been using it along the trip. I will definitely be buying more of this for our hot Arizona summers!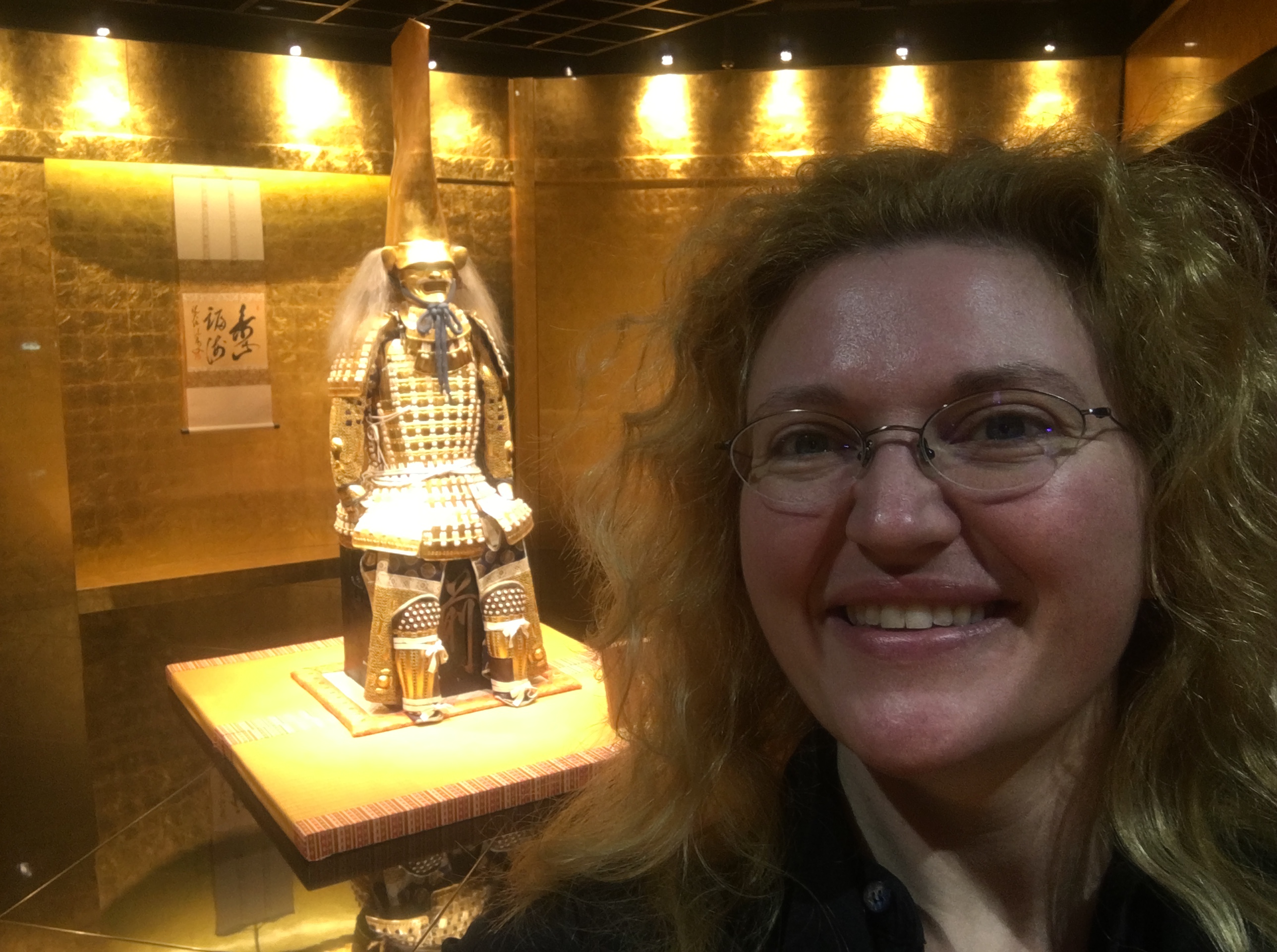 Next we went to the Nagamachi Samurai district, where the ruling family's samurai warriors lived on narrow streets protected by tile-roofed earthen walls.
We visited the home and garden of one of the local samurai. You can see pictures of his armor below.  I am not sure that I would want to be on the other end of this guys' sword!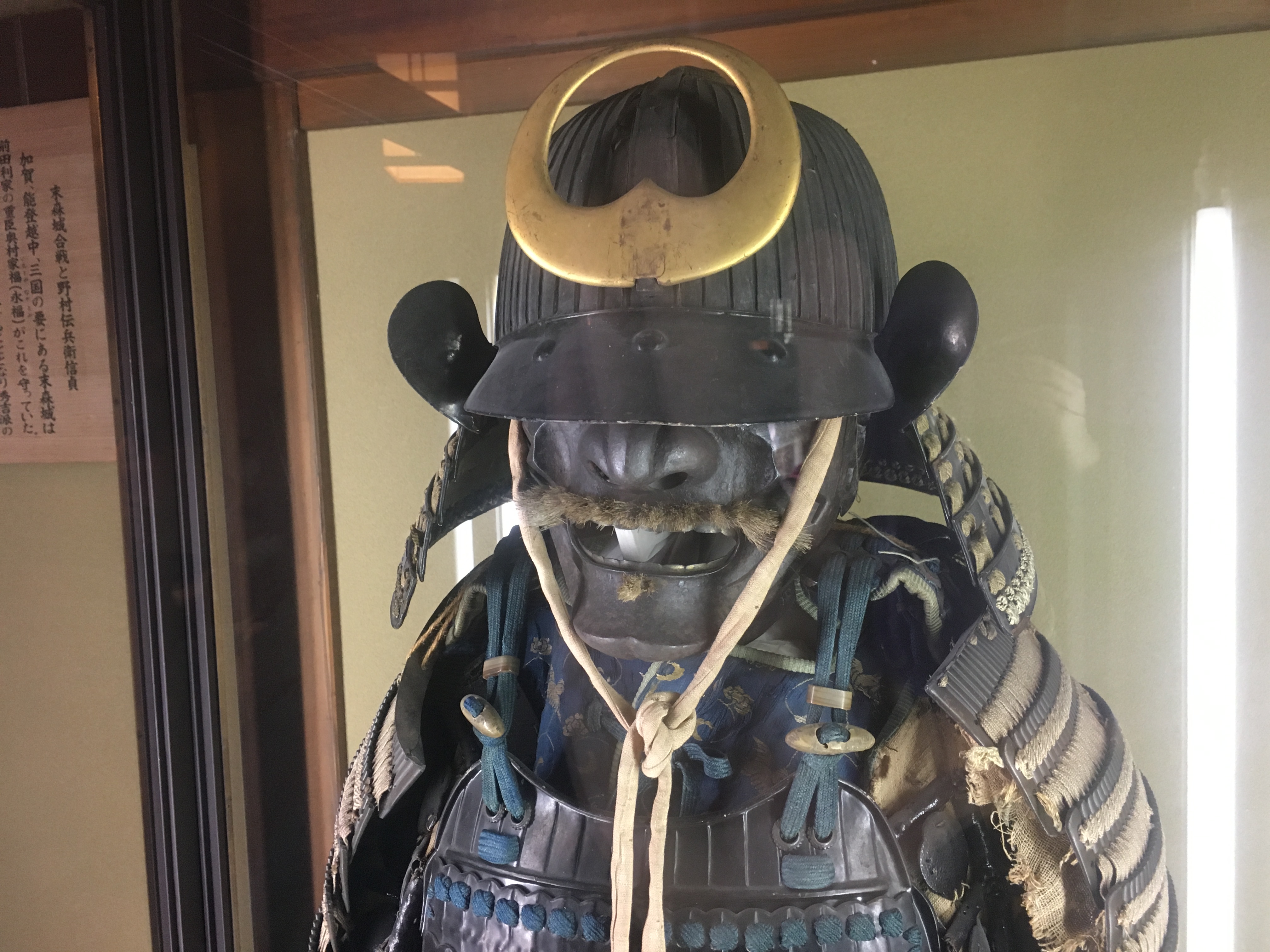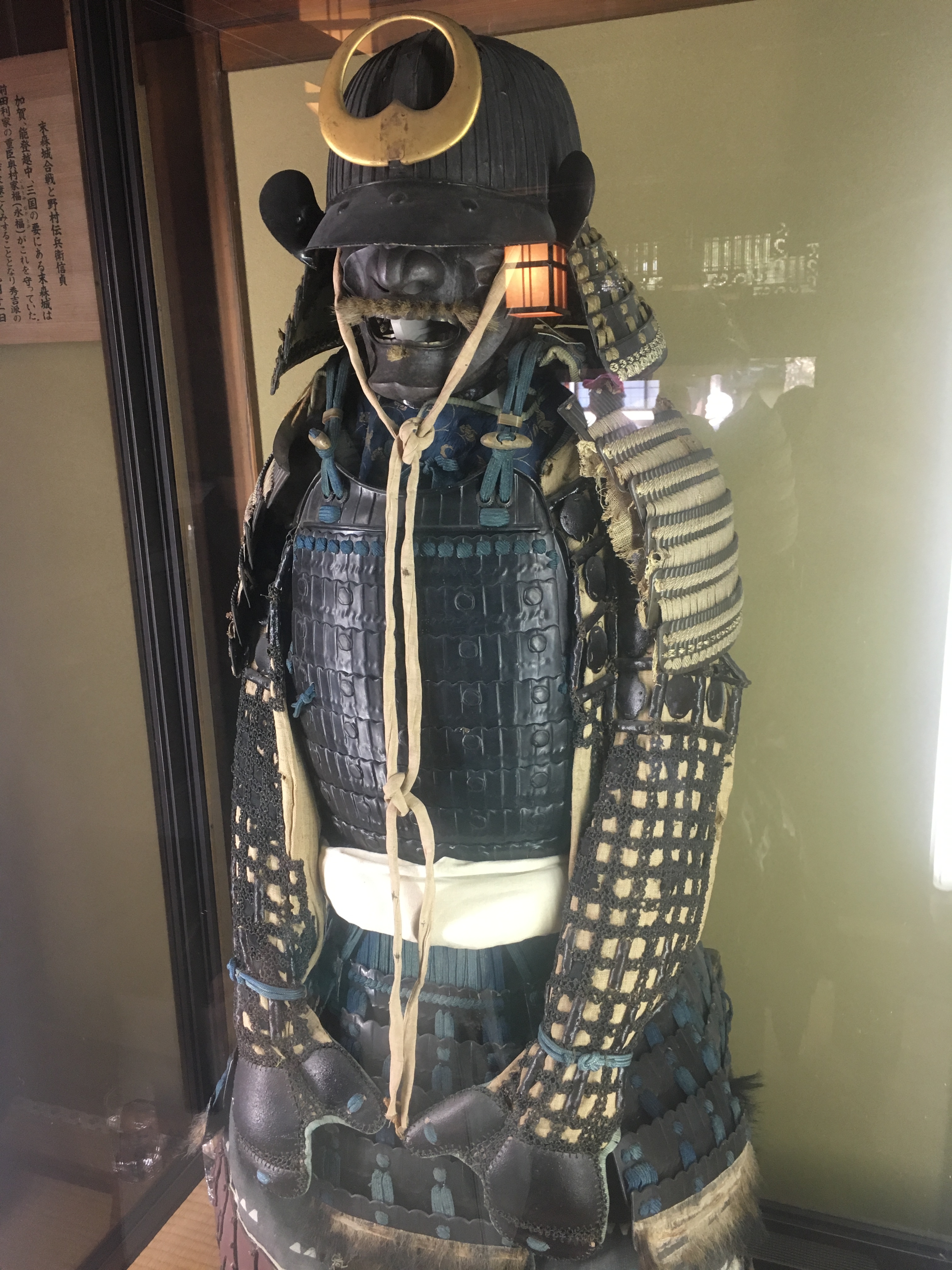 Up until the Edo period, which was a period of peace, they practice their martial arts and the arts of the sword somewhere between 6 to 10 hours each day. Once the period of peace arrived this samurai became collectors of artwork and promoters of culture and art and peace throughout the town. Often commissioning theater, poetry, and other artworks.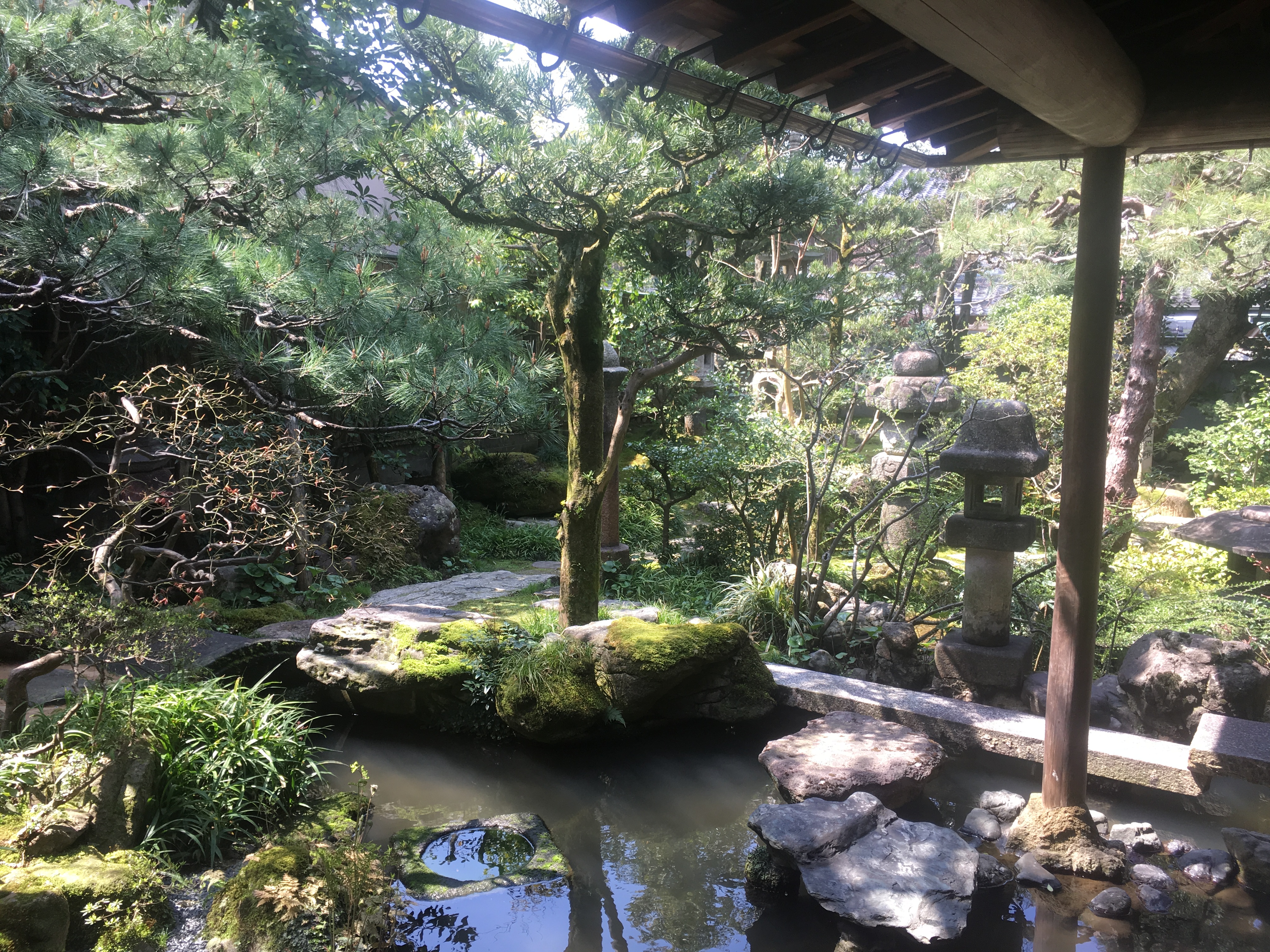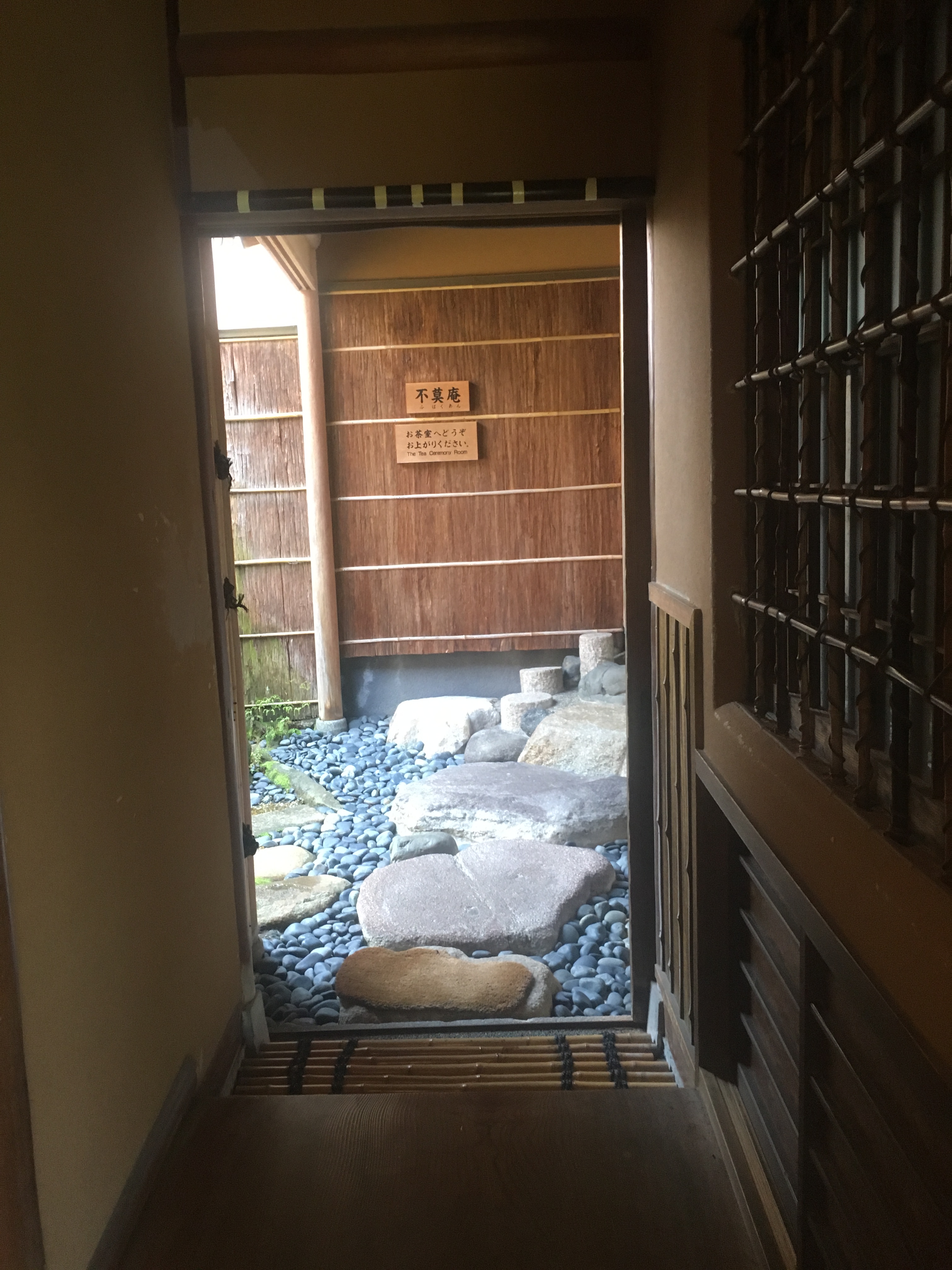 We then move on to the national landmark, world renowned, Kenrokuen Garden.  The garden's origins date to 1676. One of Japan's three finest traditional gardens, Kenrokuen (Garden of Six Attributes) represents the six qualities required for the perfect garden: extensiveness, factitiousness (manmade), antiquity, water, wide prospect, and quiet seclusion. Its trees, ponds, waterfalls, and flowers stretch over grounds of 25 acres. We also view Ishikawa Gate, the only remaining section of the town's original castle; Higashi Chaya-gai teahouse district; and the Higashi-Chayamach geisha area of tall, narrow houses.
I think one of my favorite parts of this particular intersection was the female police officer who was so clearly loving her job this day.  She was happily bouncing around with her police whistle, directing traffic, the rickshaws with the Chinese tourists in their Kimonos, the cabs, the cars, and even the dogs!  It was impressive! She was so happy to be there, making sure everyone knew when to move, when to stay, and when it was safe to cross!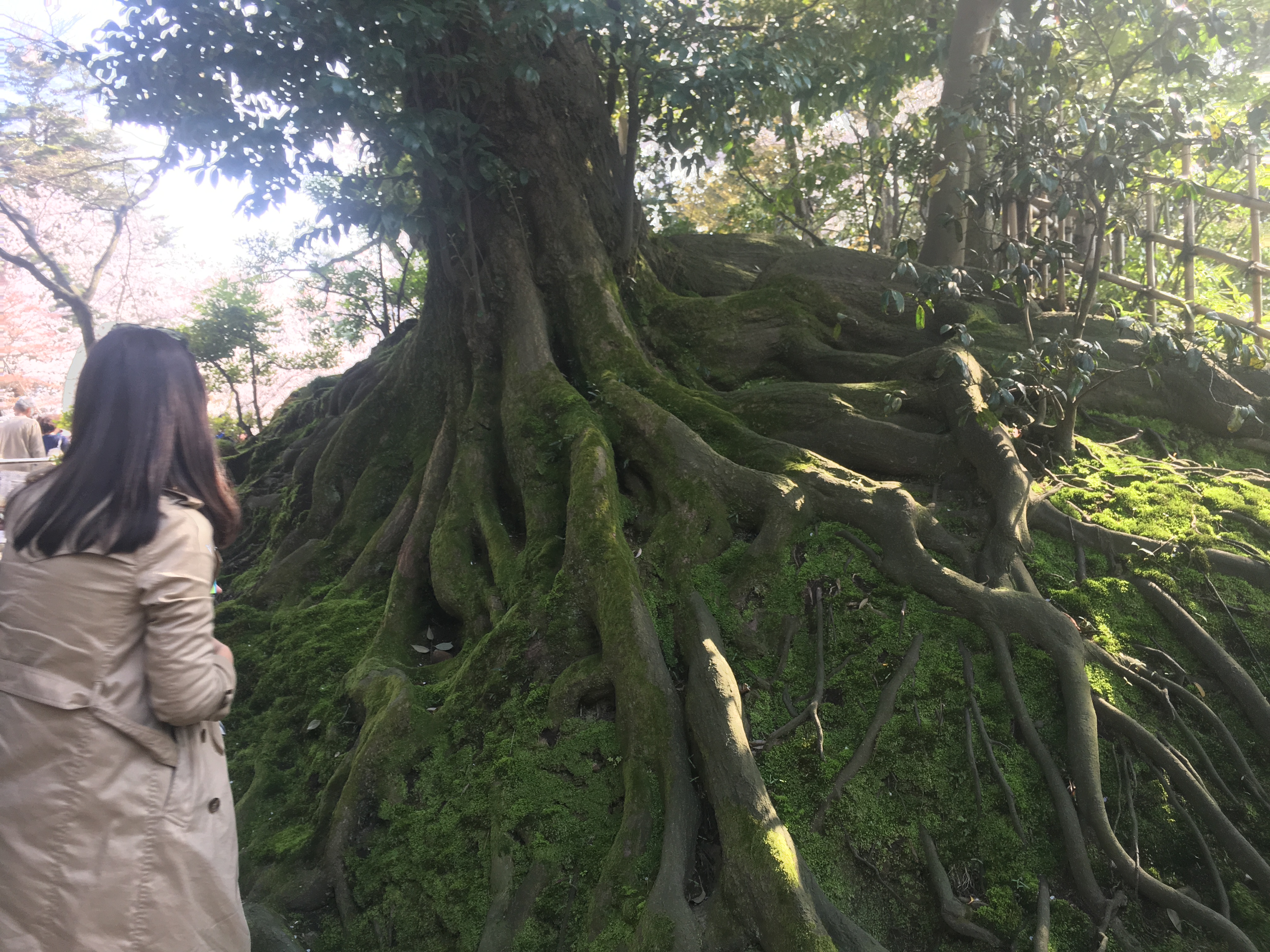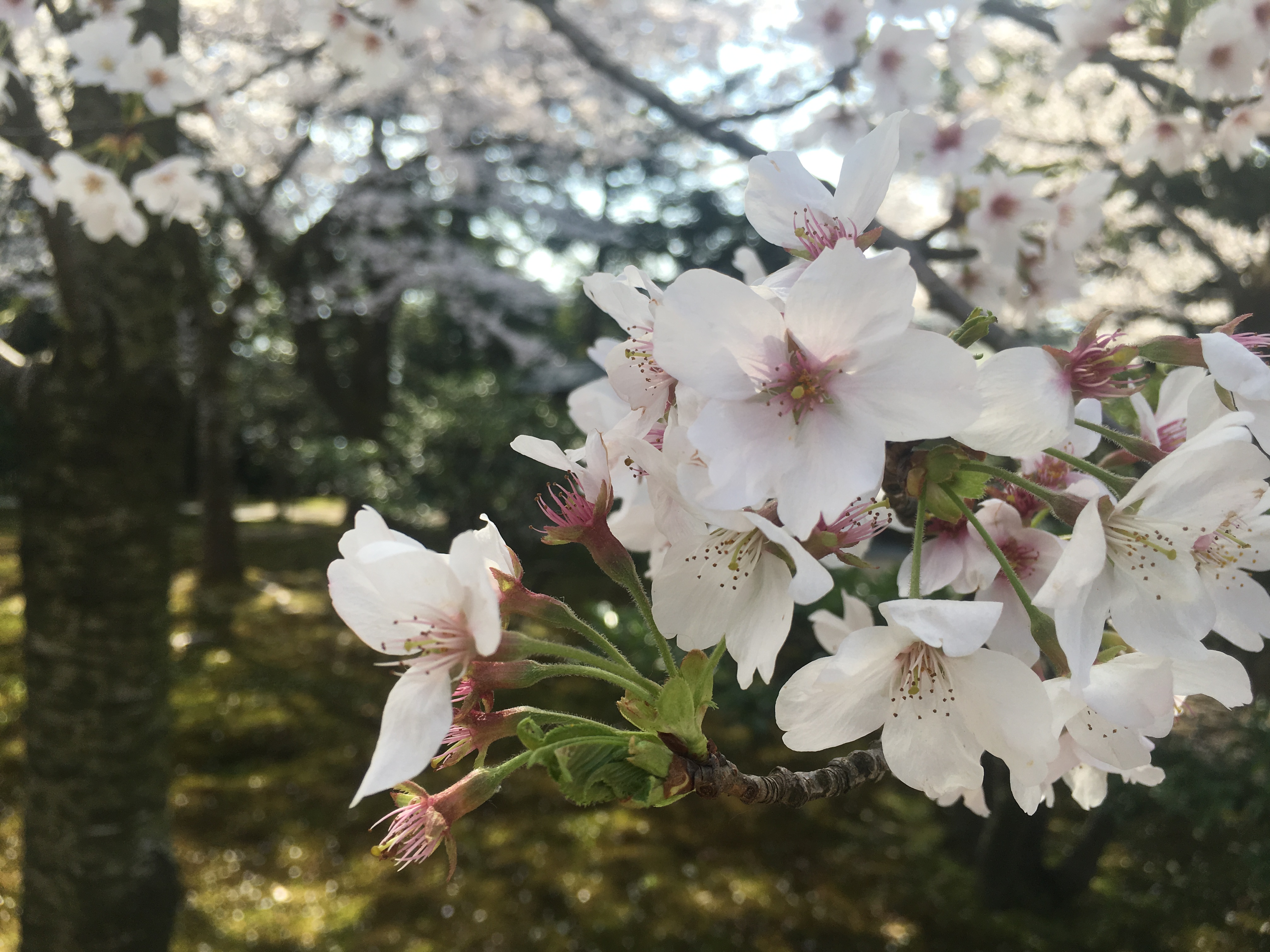 Parks all over the country are like this – huge sprawling expanses that are right in the middle of everything.  Just lovely, and what a place to be able to escape into from the middle of the city!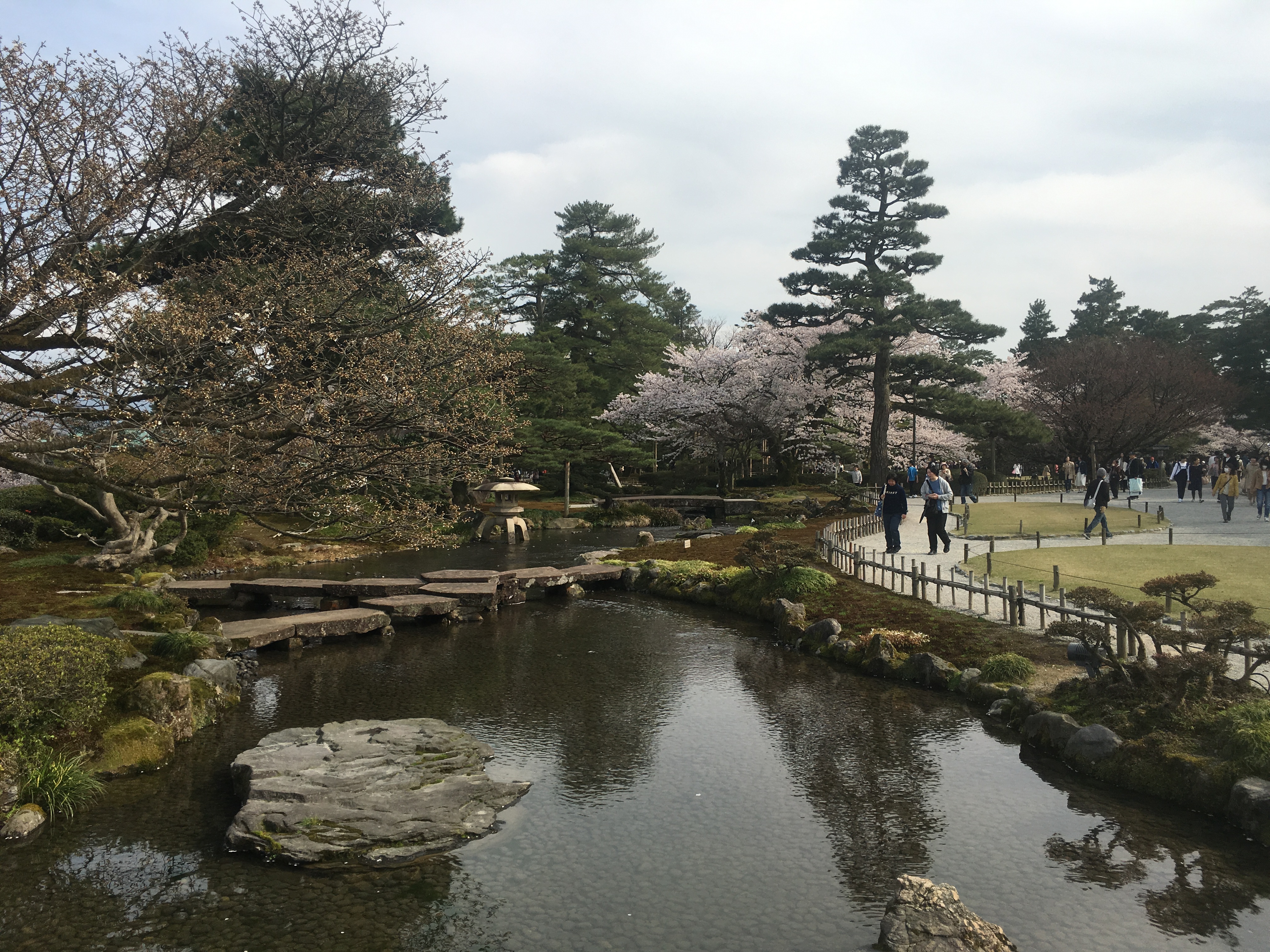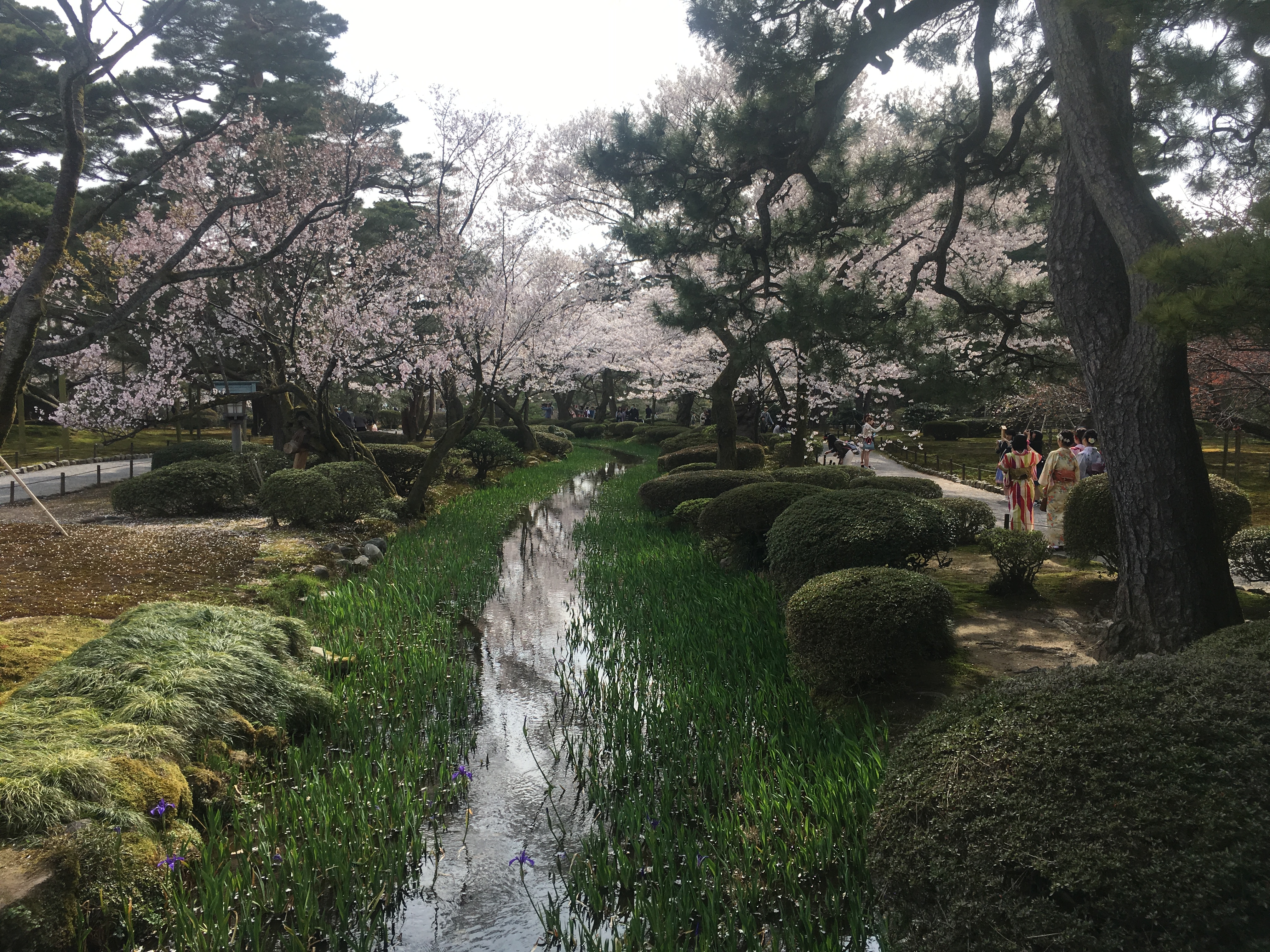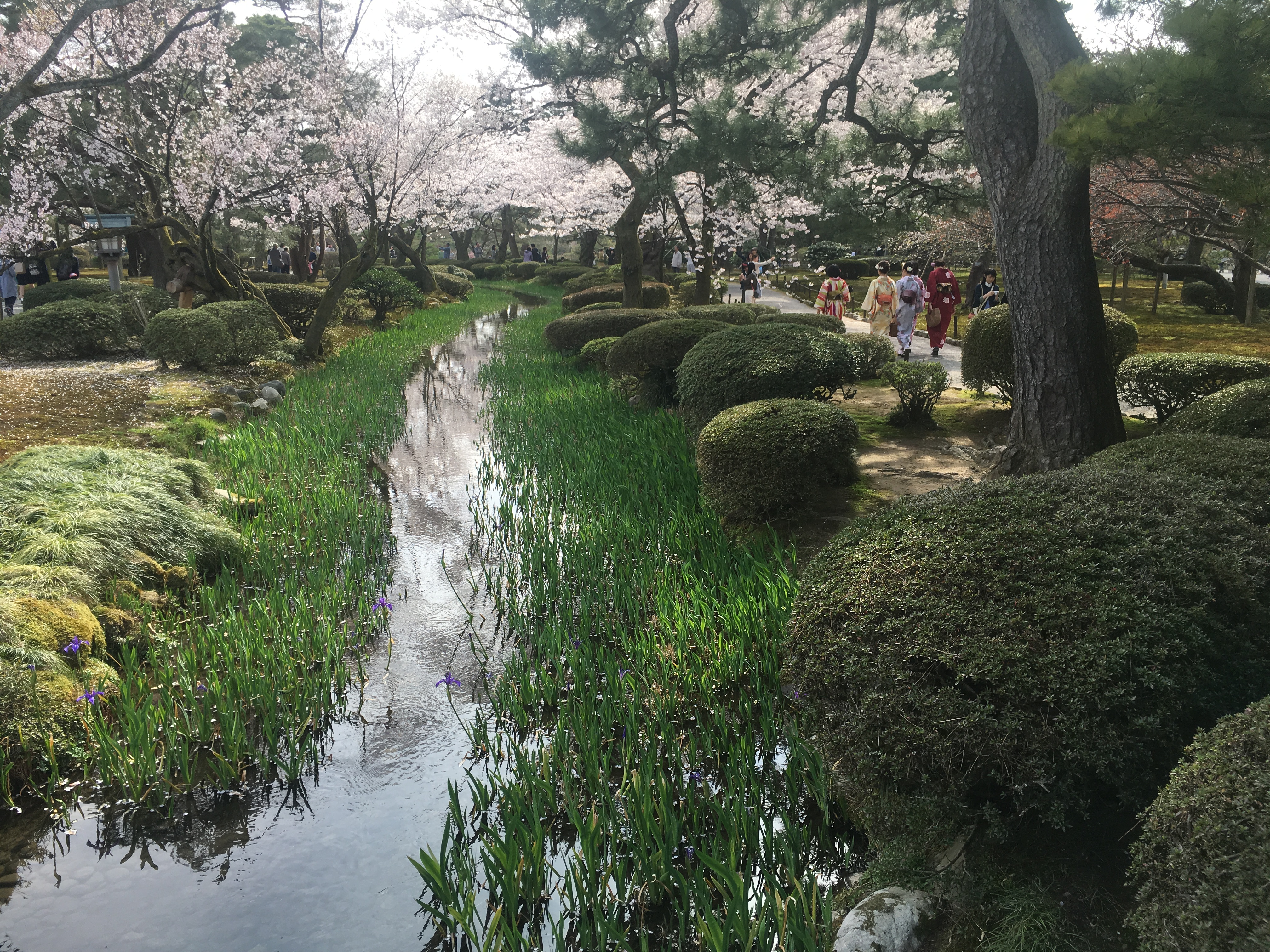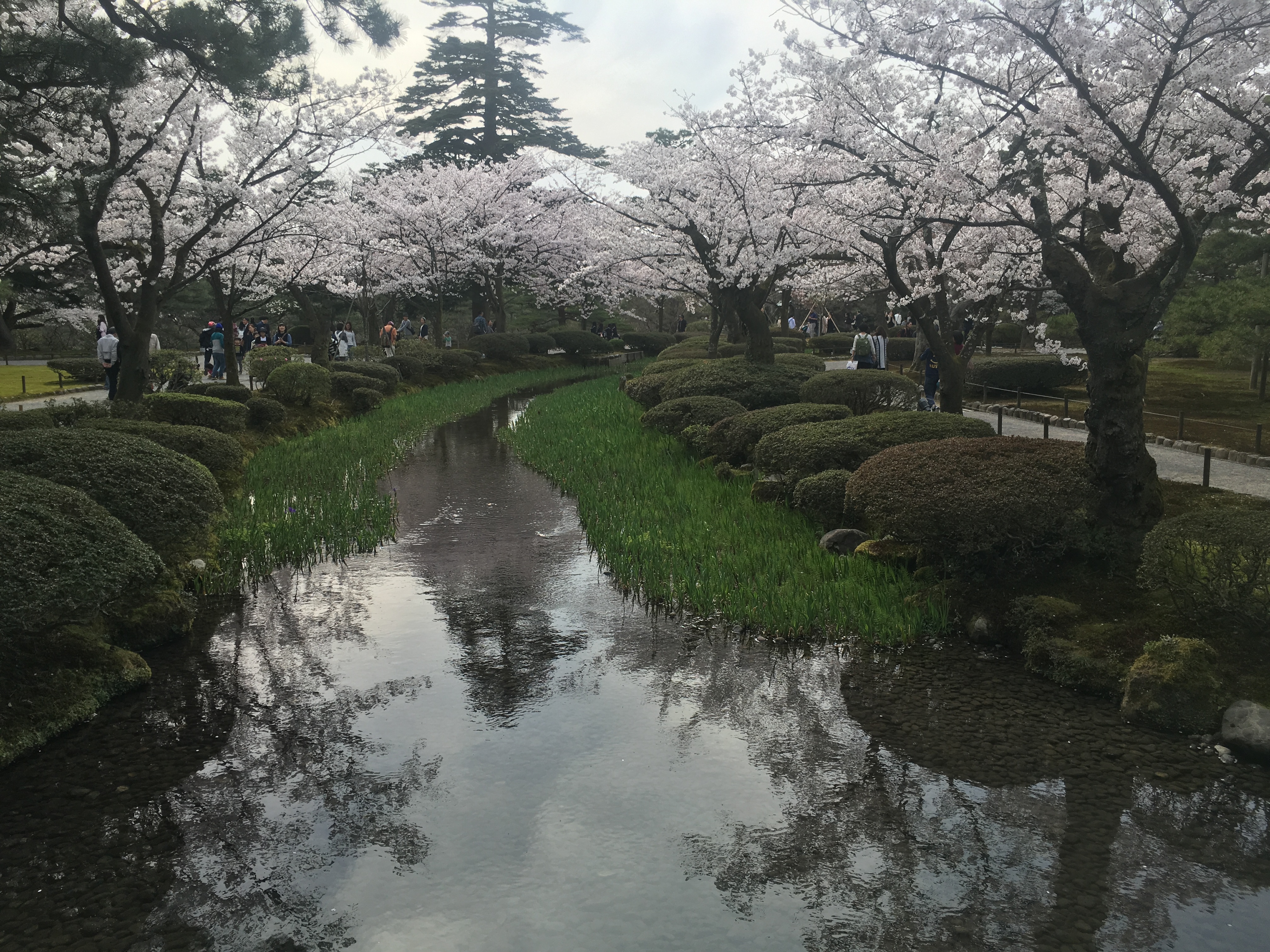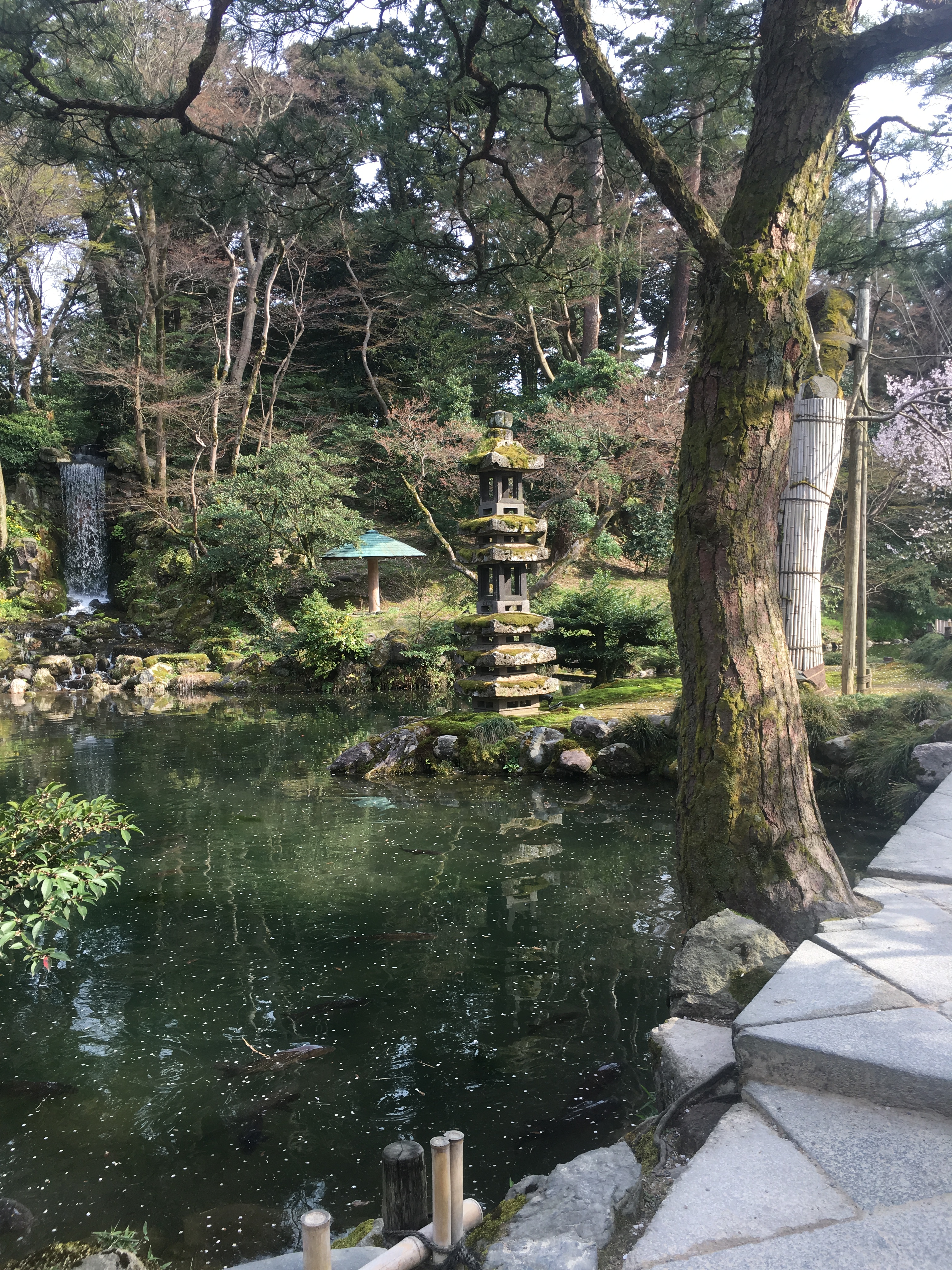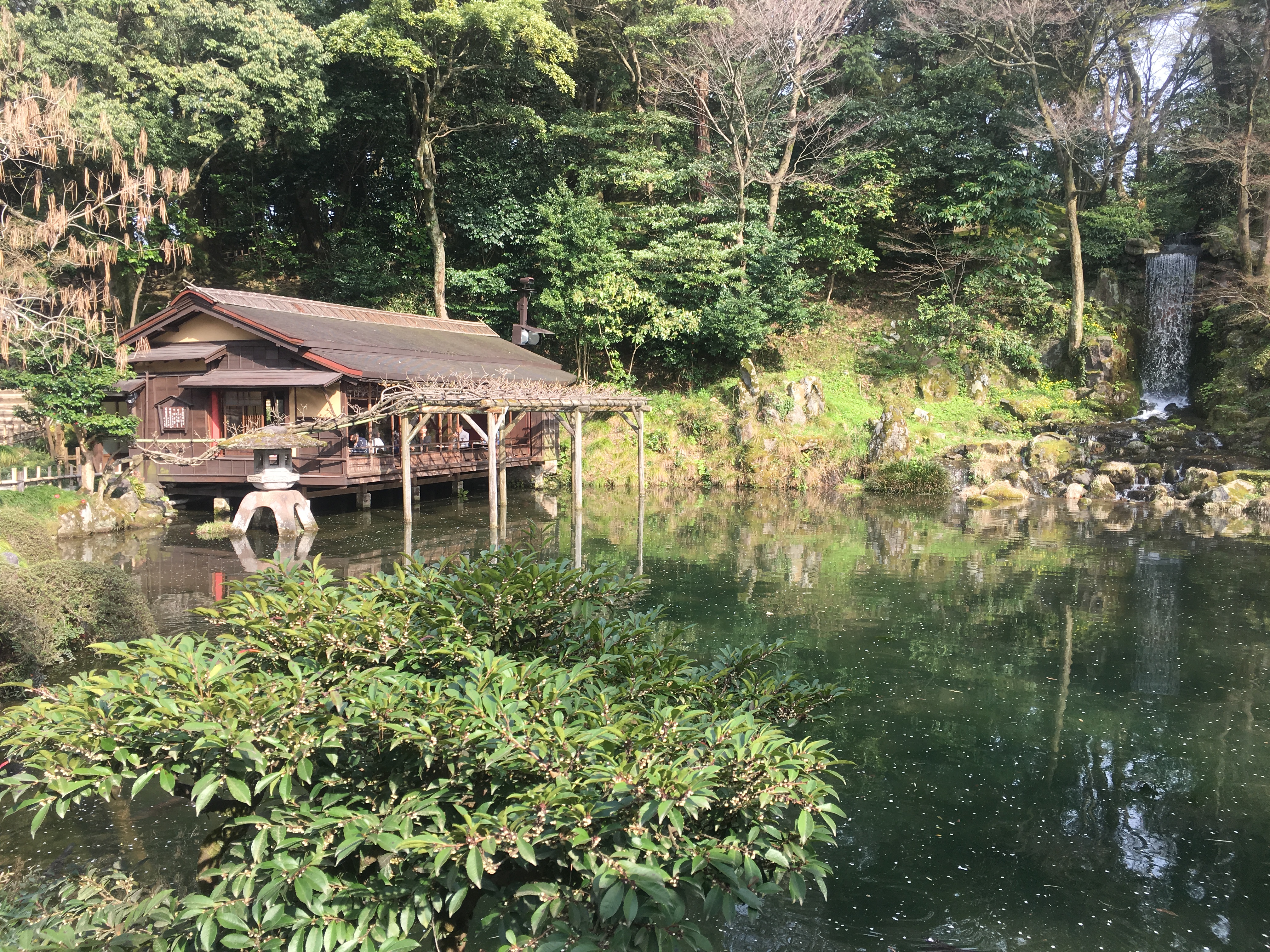 For dinner we dined at a local specialty restaurant (picture someone inviting you to a fine french dining experience – small plates, VERY specialty things, but YUMMMMY!!!!)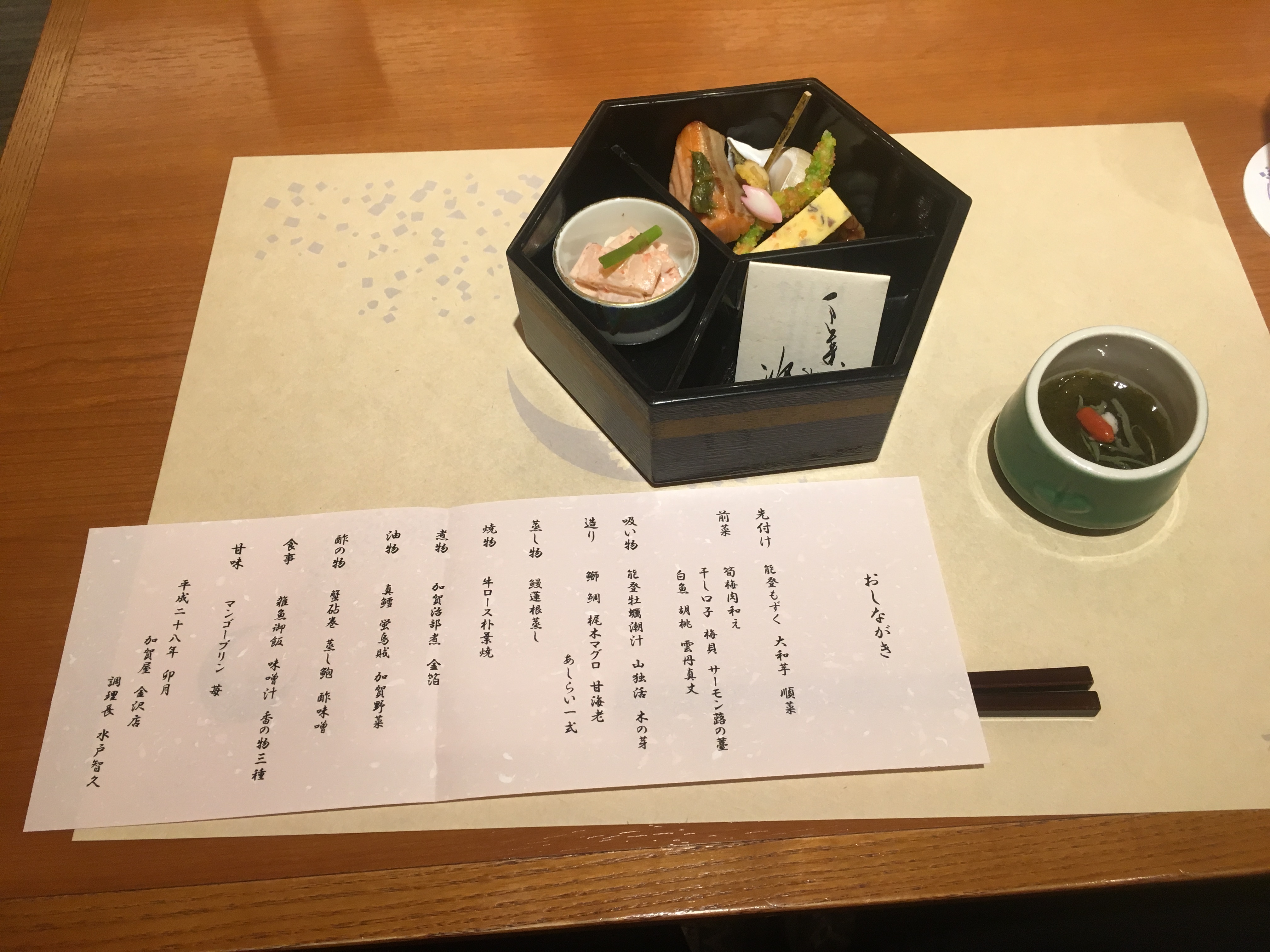 This trip is just too much fun! 🙂  Some of what we are seeing I swear I will never see again.  It is really what makes life just that much more amazing!  Talk about the impermanence of everything!  I think Buddhism is starting to rub off on me!